Scores Wounded in Three Days of Heavy Fighting


December 2, 2013


Local officials in Afghanistan's Badghis Province are confirming major casualties in three days of fighting between the Afghan military and Taliban fighters.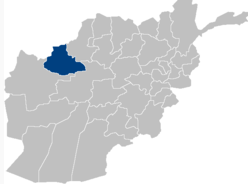 They put the overall death toll at 77, including 57 Taliban and 20 Afghan soldiers, adding 48 other Taliban were wounded in the fighting. There was no word of the Afghan military's wounded toll.
Neither the Taliban nor the Afghan military have yet commented to confirm the tolls, but local officials also claimed five different Taliban leaders were among those killed.
The fighting began three days ago with an ambush by Taliban fighters on a patrol in Bala Morghab District, and unlike most ambushes, the fighting just keep expanding. It wasn't clear from comments if the fighting is entirely over even now.
Source